The IMRF meeting is hosted at BluePoint Brussels (Boulevard Auguste Reyers 80 - 1030 Bruxelles).
It is easily accessible from the city center or from the airport, by public transportation (bus, metro) or by car (see also here for the pdf version).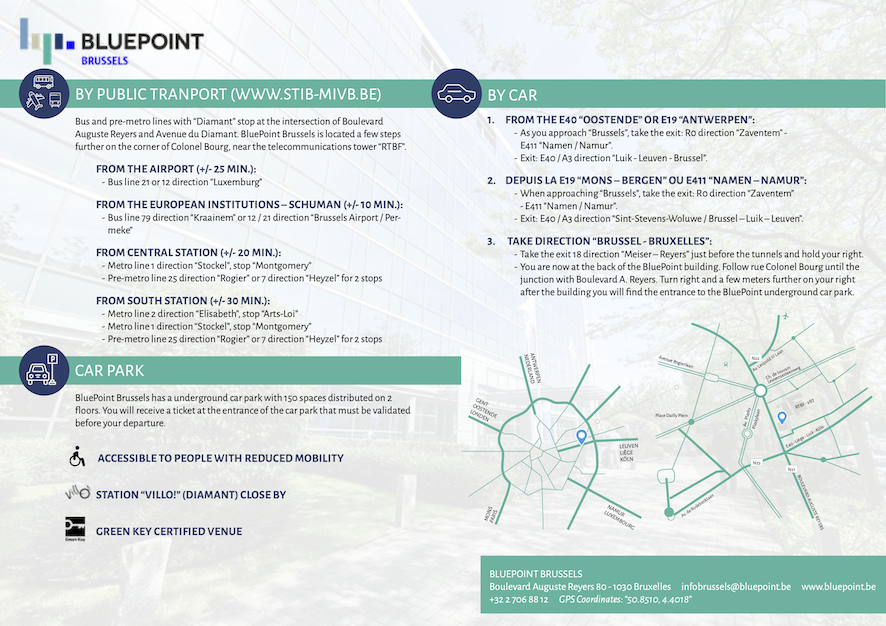 We also recommend using the city bike service Villo! to travel around Brussels. You can find more information on this website.